Nature's formula for a healthy inflammation response*
Why should you take turmeric?
Turmeric is a powerful anti-inflammatory and antioxidant. Curcumin, the most active compound in turmeric, has many scientifically researched health benefits.

Studies have found turmeric can reduce inflammation and provide pain relief to those struggling with arthritis*. It's also shown to support immune health*.

FeelGood™ sources pure and raw turmeric from organic farms in India. We use third-party testing to check for lead, heavy metals, pesticides and anything else that doesn't meet the highest standards for certified organic products

Available in both superfood capsules and powders, we make it easy to add this powerful super spice to your lifestyle.
FeelGood™ Turmeric Recipes
We recommend using our turmeric powder in warm beverages, smoothies, curries and exotic sauces, as well as rejuvenating face masks and soothing wound creams.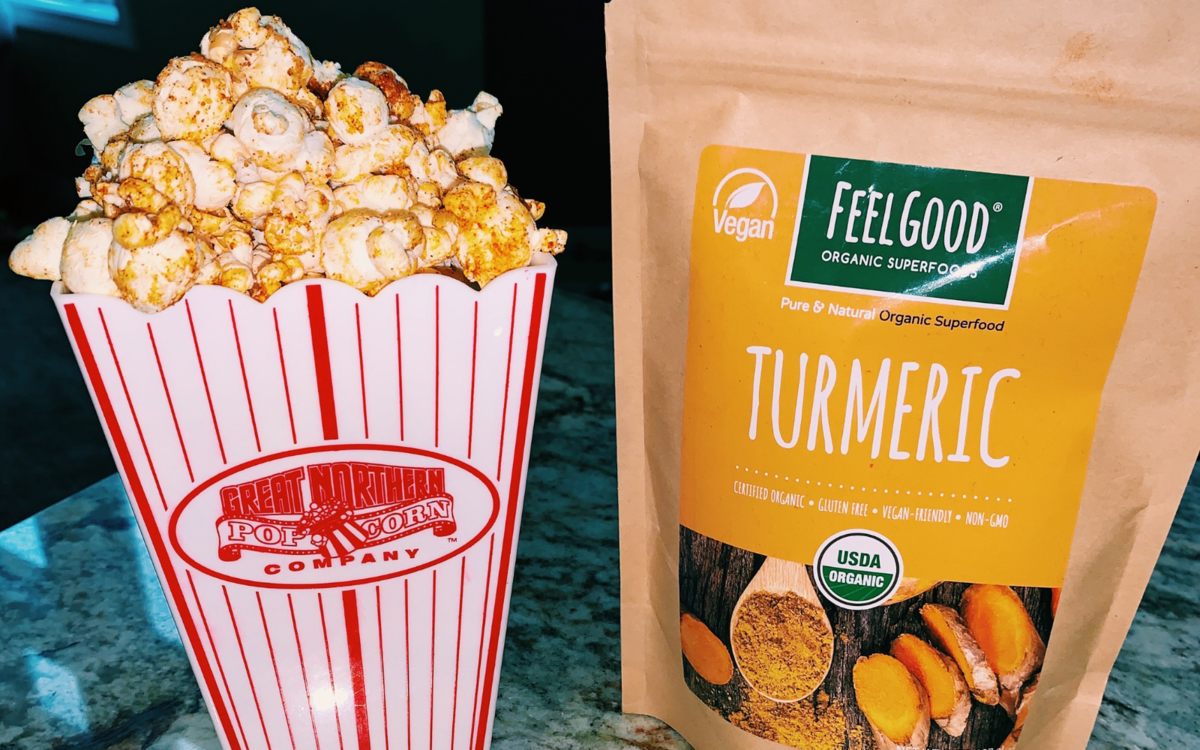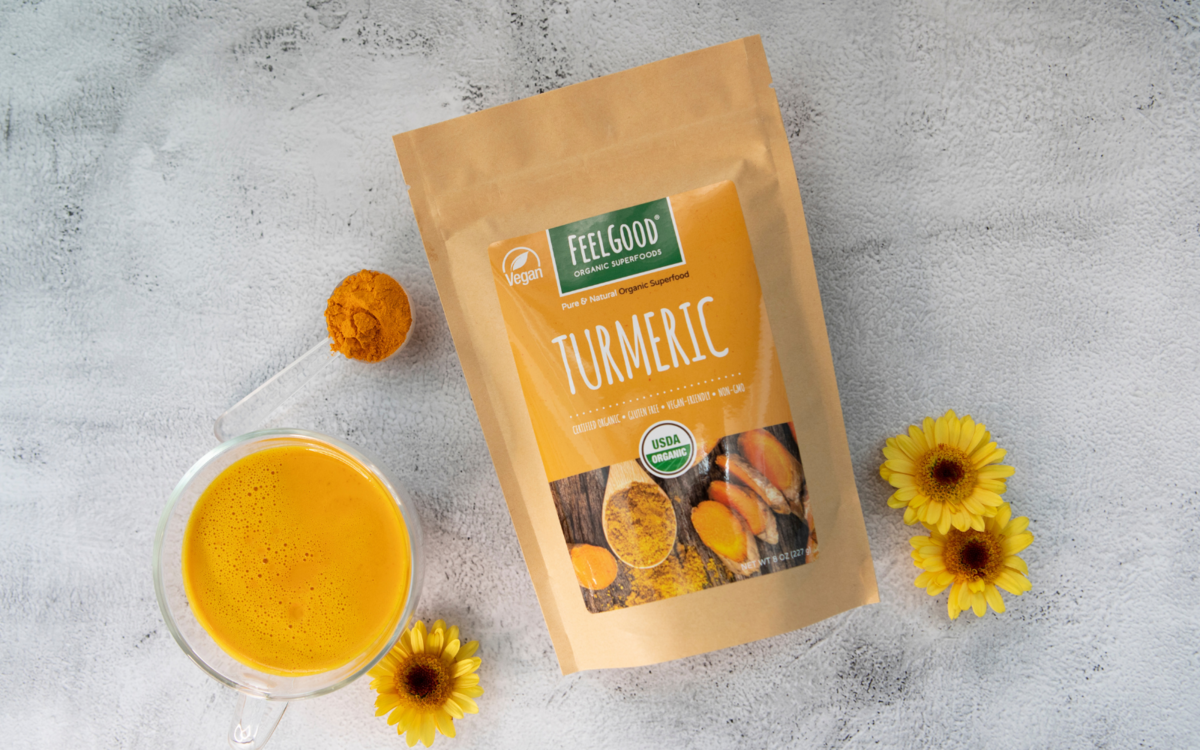 Turmeric Root Powder (7oz)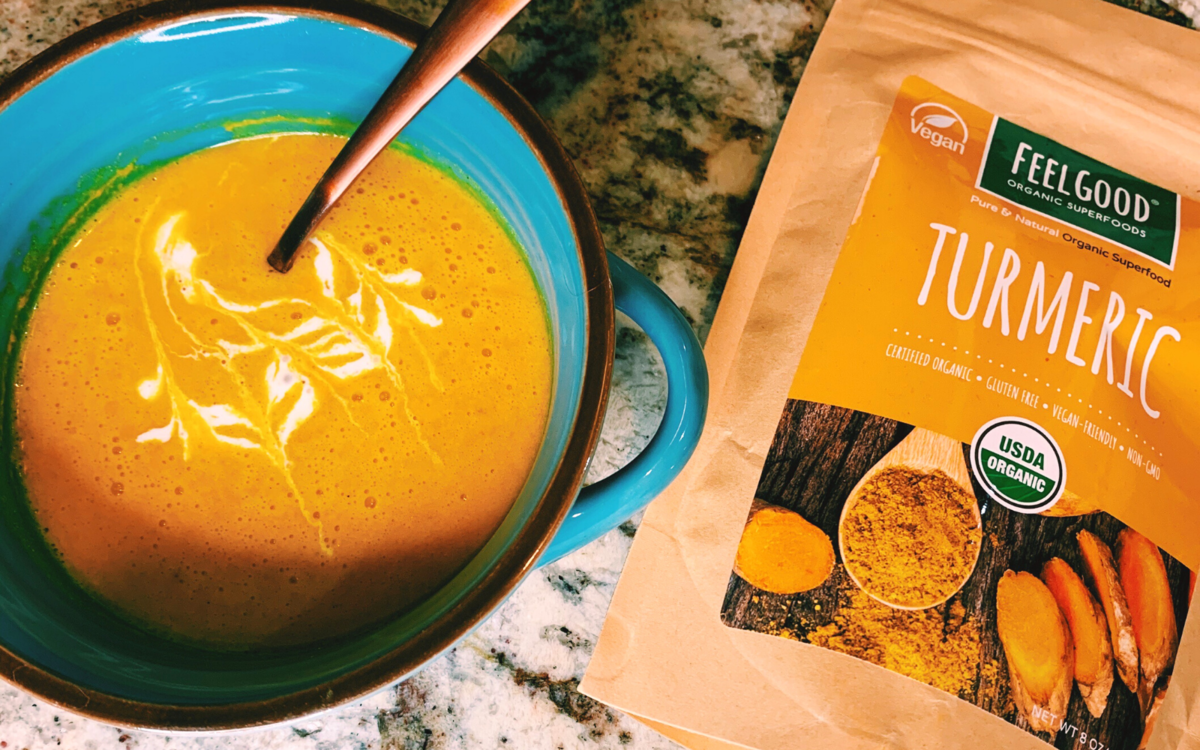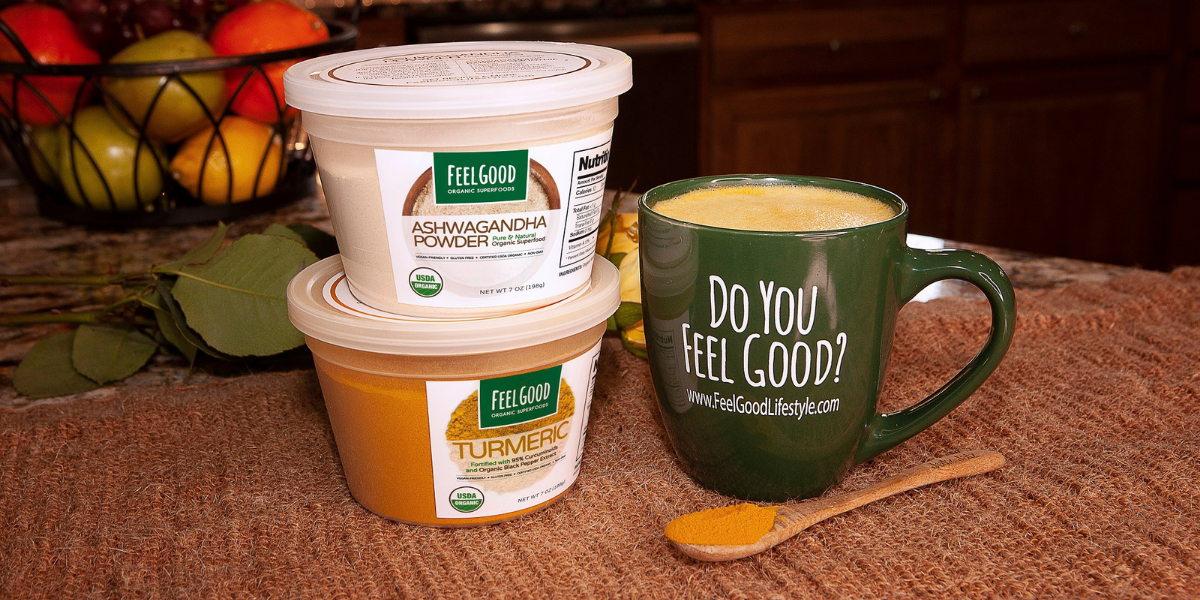 Stress Reducer Bundle
Only $24.99!
Rejuvenate the mind and body with this powerful superfood combo. The FeelGood™ Stress Reducer Bundle comes with Ashwangandha Powder, Fortified Turmeric Powder and a bistro mug to make warm beverages with.
Buy Now
*These statements have not been evaluated by the Food and Drug Administration. This product is not intended to diagnose, treat, cure or prevent any disease.